The Hangin' Tree Cowdog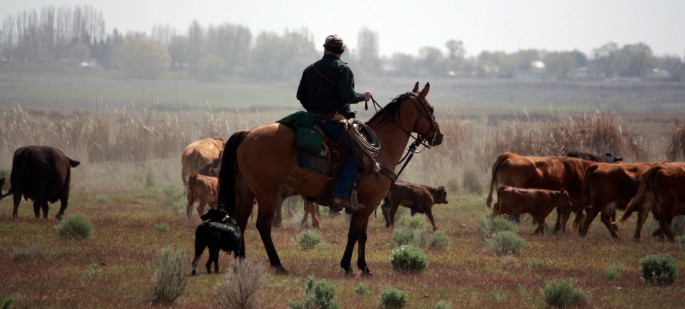 The Hangin' Tree Cowdog breed was developed as a mix of Catahoula Leopard dog, Border Collie and Australian Kelpie. They are short or slick-haired dogs with bob tails that come in many different colors from black, reds, merles and unique blends of these colors.
The breed has the instinct to work with animals and can be trained to work cattle. A unique attribute is their characteristic to bite the head and heels of cattle.
To officially register a dog through the Hangin' Tree Cowdog Association, Inc (HTCA) requires proof of the parent's registry and a live or video demonstration of the dog's cattle working abilities, including hitting head and heels.
The Best Working Dog for Cattle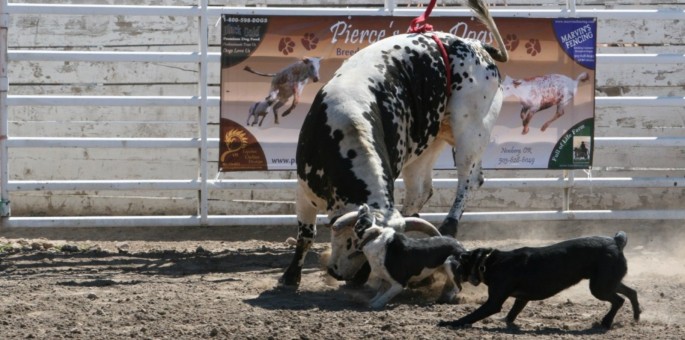 Hangin' Tree Cowdogs are known for their courage and ability to handle any kind of cattle, from weanlings to cow-calf pairs. They are also alert, loyal, and have the ability to work long hours in the field. It is their combination of stamina, trainability, and instinct to work cattle that has made the Hangin' Tree Cowdog a prize breed for cattle ranchers.
Pups, Training, Cattle Herding and More!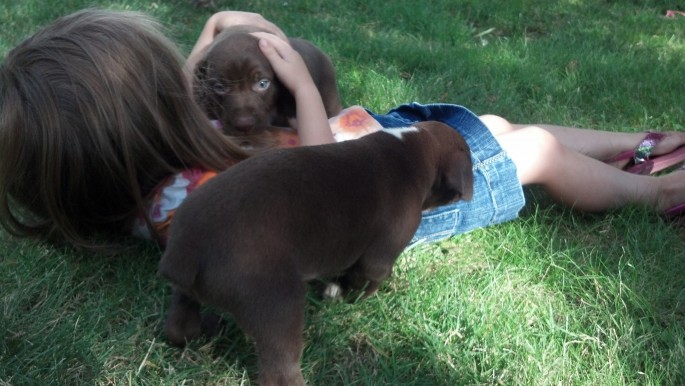 Pierce's Cow Dogs specializes in raising and training Hangin' Tree Cowdogs. We offer pups and started dogs for sale, stud dog services, cattle herding using our own dogs, and on-site training for your own dog(s). We also provide live Hangin' Tree Cowdog demonstrations at events throughout the Pacific Northwest.
You are visitor number: