The Hangin' Tree Cowdog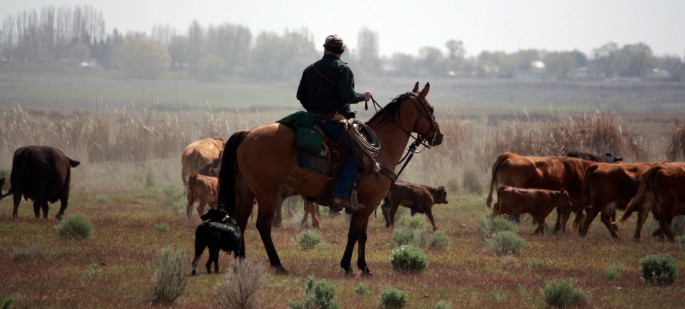 The Hangin' Tree Cowdog breed was developed as a mix of Catahoula Leopard dog, Border Collie and Australian Kelpie. They are short or slick-haired dogs with bob tails that come in many different colors from black, reds, merles and unique blends of these colors.
The breed has the instinct to work with animals and can be trained to work cattle. A unique attribute is their characteristic to bite the head and heels of cattle.
To officially register a dog through the Hangin' Tree Cowdog Association, Inc (HTCA) requires proof of the parent's registry and a live or video demonstration of the dog's cattle working abilities, including hitting head and heels.
Welcome, Seth Allen!
Please join me in welcoming Seth Allen to the Marvin Pierce Dog Teaching family!!! Seth is our first Marvin Pierce Dog Teaching Certified Trainer for Stock Dogs and will be continuing his apprenticeship in obedience, problem dogs, and puppies. 
The beginning of our journey started when I had the pleasure of selling Seth a great dog out of one of my Hangin Tree litters a few years ago. This summer, he came to one of our Stock Dog Clinics, gifted to him by his beautiful family. From that point, I have had the pleasure of watching an incredibly talented dog trainer grow into a trainer that I would be proud to and have sent my dogs too. He has shown and demonstrated his dedication to the Stock Dog training profession through a calm demeanor, always giving his dog the benefit of the doubt and realizing that any misgivings can be seen through the mirror held by the trainer, and he always rises to the occasion. 
If you want to send your beloved family member/ranch hand to an exceptional trainer, this is your guy. He is located in Lucile, ID and he is ready to meet your dogs and to blow you away with his talent.
Marvin
Bio
Since I was a young kid, I have always had dogs around. Training dogs for me was like walking, something I need in my life. My dogs have always had a working purpose and been family members. I started with hounds as a young boy, but moved into cattle dogs, once we bought our ranch (7U Ranch) in Lucile, Idaho and began raising cattle. This adventure was started with my beautiful wife and wonderful three children at my side. We quickly realized extra help was needed moving our livestock. A neighbor gave me a Cowdog pup, but after a while, I saw that it wasn't quite meeting my needs. I landed on HTCs because I wanted a better quality Cowdog, with the drive to match my herd. This led me to my first Hangin Tree pup from Marvin Pierce. I was also impressed by his training methods and learned a lot from his videos.
I now use Hangin Tree Cowdogs for all classes of cattle, sheep, goats, hogs, ducks, and even chickens. My favorite part of working with a dog is watching a pup grow from eight weeks old to ten-twelve months, showing you what they're going to start doing the rest of their lives. Getting dogs into a started position hooked up on stock while displaying their natural talent, instinct, and the endless amount of drive all to help with ranch, farm, and family life is what training is all about!.
I look forward to working with Marvin, helping people through improving their dog's skills and handling ability. My motto is, "your dog is only as good as what you teach it to be." The more you learn, the more your dog learns, and the better your dog is. When it comes to dog problems many times, what it all boils down to is that it "isn't" a dog issue, it's a handler issue, and only we can change that. Training is a reflective process one that we gain talent as a handler through working with each dog, their different personalities, strengths, and weaknesses. 
Seth
The Best Working Dog for Cattle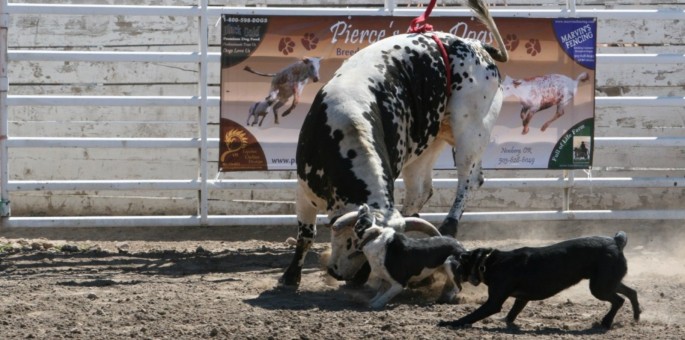 Hangin' Tree Cowdogs are known for their courage and ability to handle any kind of cattle, from weanlings to cow-calf pairs. They are also alert, loyal, and have the ability to work long hours in the field. It is their combination of stamina, trainability, and instinct to work cattle that has made the Hangin' Tree Cowdog a prize breed for cattle ranchers.
You are visitor number: